University of South Florida
Home to 14 academic colleges, USF offers more than 240 undergraduate and graduate degree programs to international students, first-rate facilities, 2,400 engaging faculty staff members and Division I athletics. USF's mission is to help you succeed in your studies and as a global community citizen through a competitive curriculum and access to real-world research.
Serving more than 50,000 students, including a great international student population, the USF System has an annual budget of $1.7 billion and is ranked 45th in the nation for research expenditures among all universities, public or private.
Located in Tampa, Florida, USF is home to more than 4,500 international students from around the globe, representing over [...]
Read more
[...] 130 countries. EduBookings takes care of the entire admissions process for international students, interested in this eclectic, vibrant and multi-cultural university, right in the heart of sunny South Florida.
About
University of South Florida
Top 275 Best Global Universities by US News & World Report 2016
94% Student satisfaction with support and services
52 Best value in public colleges
15 Nationwide for top college destinations
1 of 81 Public 4-year institutions with highest research activity
88 % student satisfaction with the learning experience
3rd Provider of banking and finance employees to top companies like Google, Facebook and Amazon
At a Glance
Founded in 1956
International students: 4,600+
Countries represented: 130+
Bachelor Degrees: 86
Master's/PHD Degrees: 154 Tuition and other cost
Tuition Fee for Undergraduate Students
US $

17325

to $

25000

dollars per year
Tuition for Graduate students $

21126

to $

31000

Average cost of housing per year $

13000 Where to send your exam results?
SAT

5828

GMAT

DIRECT

ACT

0761

IELTS

DIRECT

GRE

5828

TOEFL

DIRECT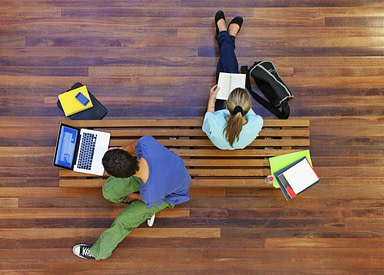 English proficiency requirements
UNDERGRADUATE PATHWAY
TOEFL iBT 50+
IELTS 5+
PEARSON 41+

GRADUATE DIRECT
TOEFL iBT 79+
IELTS 6.5+
PEARSON 5.3+

Academic requirements
GRADUATE PATHWAY
2.5 GPA out of 4.0
GMAT 1+
GRE 1+

GRADUATE DIRECT
3.0 GPA out of 4.0
GMAT 1+
GRE 1+

UNDERGRADUATE PATHWAY
2.5 GPA out of 4.0
SAT 1+
ACT 1+

UNDERGRADUATE DIRECT
3.0 GPA out of 4.0
SAT 1000+
ACT 20+