Drew University
Drew University, a Phi Beta Kappa liberal arts university, includes the College of Liberal Arts, the Drew Theological School, and the Caspersen School of Graduate Studies. Drew is located on a beautiful, wooded, 186-acre campus in Madison, New Jersey, a thriving small town close to New York City, open to international students.
It has a total enrollment of more than 2,000, including around 300 international students, and has 145 full-time faculty members, 94% of whom hold the terminal degree in their field. The Theological and Caspersen schools offer MA and PhD degrees and the College confers BA degrees in more than 30 disciplines.
Drew is dedicated to exceptional faculty mentorship, [...]
Read more
[...] a commitment to connecting the campus with the community and a focus on experiential learning. Particularly noteworthy opportunities for undergraduates include the Charles A. Dana Research Institute for Scientists Emeriti (RISE), home of 2015 Nobel Prize Winner for Medicine, Drew Fellow William Campbell, the Drew Summer Science Institute (DSSI), the Center for Civic Engagement; as well as New York City semesters focusing on Wall Street, the United Nations, Contemporary Art, Theatre, Social Entrepreneurship, and Communications and Media in New York City; and several international semester programs. Drew University offers international students one of a kind degree programs as well as pathway programs to universities such a Columbia University, Wake Forest University, and Stevens Institute of Technology among others.
About
Drew University
Ranked 112 in all national university by US News and World Report 2018
#89 Best Liberal Arts College in US by Times Higher Education 2017
Top 50 colleges that create futures by the Princeton Review
Ranked Top 5 in Theater and Top 40 in Political Science
15 students is the average Class size
94% of students employed in their chosen field within six month of graduation.
At a Glance
Founded in 1867
International students: 271+
Countries represented: 50+
Bachelor Degrees: 35
Master's/PHD Degrees: 6
Student to Faculty Ration: 10:1
Tuition and other cost
Tuition Fee for Undergraduate Students
US $

38668

to $

48336

dollars per year
Tuition for Graduate students $

38819

to $

43866

Average cost of housing per year $

8908 Where to send your exam results?
SAT

DIRECT

GMAT

DIRECT

ACT

2550

IELTS

DIRECT

GRE

DIRECT

TOEFL

2193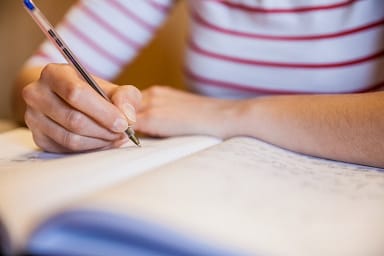 English proficiency requirements
UNDERGRADUATE PATHWAY
TOEFL iBT 50+
IELTS 5+
PEARSON 41+

Academic requirements
GRADUATE DIRECT
3.0 GPA out of 4.0
GMAT 1+
GRE 1+

UNDERGRADUATE PATHWAY
2.5 GPA out of 4.0
SAT 1+
ACT 1+

UNDERGRADUATE DIRECT
3.0 GPA out of 4.0
SAT 1+
ACT 1+