Auburn University
Many universities offer comprehensive degrees and impressive academic rankings, so what makes Auburn University so different? At Auburn, you will feel connected to fellow International students from the moment you arrive on campus until the day you graduate. Auburn International students describe the atmosphere as "just like family." Even after you've set off to begin a career, you will forever be part of the Auburn Family and have a network of 233,000 alumni across the world to help you succeed.
Auburn University was established in 1856 as the East Alabama Male College, 20 years after the city of Auburn's founding. In 1872, under the Morrill Act, the school became the [...]
Read more
[...] first land-grant college in the South and was renamed the Agricultural and Mechanical College of Alabama. In 1899 the name again was changed, to the Alabama Polytechnic Institute. Finally, in 1960 the name of the school was changed to Auburn University, a title more in keeping with its location, and expressing the varied academic programs, open to international students, and larger curriculum of a major university.
The university is located in Auburn, a small, international students friendly university town in the rolling hills of east central Alabama, with a population around 60,000. It is conveniently located along Interstate 85, less than 60 miles northeast of Alabama's capital city of Montgomery; about 30 miles northwest of Columbus, Georgia; and 100 miles southwest of Atlanta. Alabama's Gulf Shores can be reached in less than four hours.
About
Auburn University
Ranked 103 in National Universities in US by the US News and World Report 2018
Ranked 46 in top Public Universities by the US News and World Report 2018
#56 Best Undergraduate Engineering Programs in the US by US News and World Report 2018
#83 Bets Business Schools for Graduate Programs by the US News and World Report 2018
Six NASA astronauts and three past directors of Kennedy Space Centergraduated from Auburn
93% of recent graduates indicate they would choose Auburn University again
At a Glance
Founded in 1856
International students: 1100+
Countries represented: 80+
Bachelor Degrees: 140
Master's/PHD Degrees: 80+ Tuition and other cost
Tuition Fee for Undergraduate Students
US $

24900

to $

27626

dollars per year
Tuition for Graduate students $

27626

to $

37400

Average cost of housing per year $

9860 Where to send your exam results?
SAT

1005

GMAT

DIRECT

ACT

0011

IELTS

DIRECT

GRE

1005

TOEFL

1005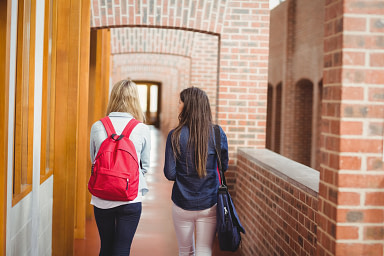 English proficiency requirements
UNDERGRADUATE DIRECT
TOEFL iBT 79+
IELTS 6.5+
PEARSON 53+

Academic requirements
GRADUATE PATHWAY
2.5 GPA out of 4.0
GMAT 1+
GRE 1+

GRADUATE DIRECT
3.0 GPA out of 4.0
GMAT 1+
GRE 1+